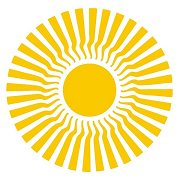 Wednesday Evening On-Line Sitting
During this time of pandemic we'd love to keep the Meditation Hall open, but that would be careless and impractical. We will post on-line if you would like to take some time to join us virtually through Facebook Live. Go to https://www.facebook.com/747madison to join.

Wednesday Evenings 5:30 - 7:00 PM


The session will also include walking meditation or shamatha yoga. The evening often includes a brief reading.
If you are not familiar with sitting meditation practice, or need a refresher, please come to our monthly Learn to Meditate program, held the first Wednesday each month at 7 PM or one of the other introductory courses or programs.

We will also be offering this sitting live through facebook if you would like to join us at home.
We will also be offering Maitri Bhavana practice on the last Wednesday of each month starting at 6:30.