Welcome to the Shambhala Center of Albany
The Shambhala Center of Albany building is closed for now due to the COVID-19 pandemic. Now more than ever we understand the importance of community. We welcome all who are interested in connecting during this uncertain time. We continue to welcome your input and ideas for how to stay connected with our practice and each other during this time.
SMCA Courses & Offerings
Learn to Meditate: Our introductory class on how to meditate is on the first Wednesday of every month (Online). Please register before joining –Click to Register and receive zoom link. 
Heart of Recovery (with Virginia Fisher); Mondays at 7:00 pm – link to live session.
Discussions on Race: We meet on the fourth Wednesday of each month from 7:00-9:00 pm. We will be discussing Ijeoma Oluo's book so you want to talk about race.  Click to Register and receive Zoom Link.
Welcome and Let Go: Working with Stress and Difficult Emotions with Mr. Ryu Yoshida. 1st & 3rd Tuesdays from 7:30 -9:00 pm. Many stress reduction methods operate by helping us to get away from, temporarily distract ourselves from our difficulties.  Or by reinterpreting reality so that what we first perceived as bad is later seen as good.  But in the Buddhist view, stressful feelings are not things to be repressed or denied or distracted from.  Rather, they are an integral part of who we are.  By leaning into them, by allowing ourselves to deeply feel them in our minds and bodies, we find them to be a source of insight and freedom.  We can find light and fresh air right within our stress. To get zoom link Click for more info & to Register.

Sunday Sitting (online) from 9am-12pm (Last Sunday of every month) The session will also include walking meditation and often features a brief reading from the teachings of the likes of Chogyam Trungpa Rinpoche or Pema Chodron. You do not need to be present for the entire session and are welcome to come for as much of the session as your schedule allows. (When we return in person – The center provides a variety of cushions and meditation benches as well as chairs.) Click to join Live Zoom Session.  Passcode: 122333.    Meeting ID: 389 703 0993
Wednesday Night Open Sitting, 5:30 pm – 6:15 pm  online. During this time of pandemic we'd love to keep the Meditation Hall open, but that would be careless and impractical.  Link to live sitting. The Last Wednesday of the month , we will run a little longer with Matri Bhavana or Tonglen.  If you have names of people who are ill or grieving please forward that on to [email protected] Join us via Zoom at https://us02web.zoom.us/j/82229459681. Meeting ID: 822 2945 9681 Maitri Bhavana practice, Last Wednesday of the month at 5:30pm-6:15pm (see above)
Council Meetings on third Wednesday of each month at 7:00 pm. If you would like to join the Shambhala Meditation Center of Albany council meeting – please register ahead of time. Join Zoom Meeting https://us02web.zoom.us/j/89681001825
Meditation Practice from Meditation Hall – link to taped session.
Offerings from our Friends

Sustaining Community*
While our Center is closed, it is important that we don't isolate ourselves. We are all in this together. Remember to stay in touch with each other in whatever way feels safe; reach out to offer support or to ask for help. Invite a friend to "join" you for an online practice or class.
We welcome your input and ideas for how to stay connected with our practice and each other during this time. Please contact the Council Team with any ideas, feelings, concerns at [email protected]
We look forward to gathering together in person when that occasion comes. Thank you for your patience and understanding as we navigate the uncertain time.
Please be safe and well.
Where to Begin?
We offer a wealth of classes and retreats. Here are a few to start with:
Learn to Meditate: 1st Wednesday of the month from 7:00 – 8:30 pm
Public Sitting Meditation: Wednesdays 5:30 – 6:15 pm; Last Sunday of the Month 9:00 am – 12:00 am.
Join us at open meditation – see schedule below.
Mondays:
5:30– 7:00 p.m.
Wednesdays:
9:00 – 10:00 a.m.
5:30 – 7:00 p.m.
Last Sunday of Month:
9:00 a.m. – 12:00 p.m.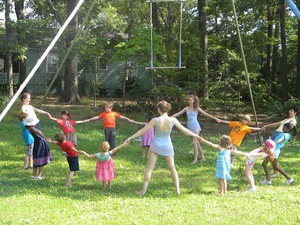 August 16th
Are you interested in being a timekeeper at Shambhala Meditation Center of Albany? Join us to discuss this role and other practical matters this entails.
Continue »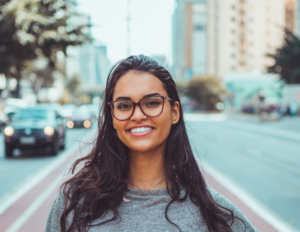 with Robert Chender
September 9th—October 7th
This course presents practical tools for understanding and transforming fear, and shares the view that fear can serve as an opportunity to develop unconditional confidence.
Continue »