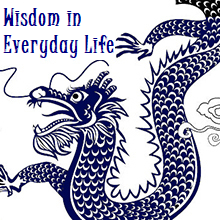 Wisdom In Everyday Life (Hybrid)
with Vegan Aharonian
Note: The Albany Center is partnering with the NYC Center to offer you this course. The Albany Center will be meeting IN PERSON at our 747 Madison Ave location for this course and will be faciliated by Albany teachers including Elissa Kane. We will be streaming in the talks from NYC but will be having discussions/dyads in person with one another. This is our first attempt at the hybrid model. If you prefer, you could take this course virtually. If you plan to take course virtually please register on the NYC website at https://ny.shambhala.org/program-details/?id=482400 If you plan on taking in Albany, please register as usual.
Wisdom in Everyday Life is the fifth course in the Everyday Life series. Prerequisite: Fearlessness in Everyday Life or permission of instructor.
Shambhala Training weekend programs Level I-V are recommended to be taken in parallel with the Everyday Life courses.
---
"Luxury is experiencing reality." - Chögyam Trungpa Rinpoche
---
About Wisdom in Everyday Life
In this program, students will receive essential instructions for transforming confused emotions and situations into wisdom as they arise. They are introduced to the qualities of a master warrior whose vastness of mind and skills in enriching the world are fully manifested. Here the practitioner is introduced to the Vajrayana teachings of Buddhism, which reveal the sacredness of the phenomenal world.
The meditation presented in this course allows us to uncover our wisdom. This wisdom is always present, and can be applied to transform confused situations and emotions into effective actions. No longer deterred or depressed by obstacles, we can include everything as part of the path. The challenges of daily life become opportunities for both contemplative practice and social action.
About the Teachers:
Vegan Aharonian, PhD began studying Shambhala Buddhism in 1996 and started teaching in 2007. In addition to teaching regularly in New York City, Vegan also teaches and mentors the Shambhala group in Russia. He is a member of the Governing Council for the NY Shambhala Center and a co-director of the Practice and Education committee. Vegan is a software engineer, but not an actual vegan. It happens to be his Armenian name.
Ashley Dinges is a meditation teacher and practitioner in the Shambhala Buddhist lineage, and is a student of Sakyong Mipham Rinpoche and Ani Pema Chödrön. Ashley is the Director of Marketing and Sales for GFour Productions, a Tony Award-winning theatre producer, and during the Covid pandemic she co-founded the OVERTURE+ theatre streaming platform. She holds an MBA from the NYU Stern School of Business and co-founded the Weekly Dharma Gathering online platform, where teachers from many lineages explore dharma in relation to issues of race, gender, identity, and living meaningfully in a challenging world.
About Shambhala Training:
The Shambhala Training path is a secular course of practice and study suitable for both beginning and experienced meditators, and open to people of any spiritual tradition. This comprehensive overview of mindfulness meditation and contemplative living practices presents the profound, simple and incredibly relevant view that when we foster a more awake and compassionate relationship with ourselves and with others, we can and are fostering a healthy transformation in society and our world altogether.
Wisdom in Everyday Life is the fifth and final course in Shambhala Training and can serve as a companion course for the Shambhala Training Level V: Open Sky retreat. Prerequisite: Fearlessness In Everyday Life.
Our Generosity Policy
In order to make our programs accessible to everyone, we have a "pay what you can afford" policy. If the program price is an obstacle for you, please decide what works for you and offer whatever you can.
For those who can offer more, we invite you to pay more to help cover the costs for others who are not able to pay the full price.