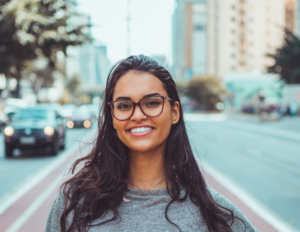 Fearlessness In Everyday Life
with Robert Chender
Note: The Albany Center is partnering with the NYC Center to offer you this course. The Albany Center will be meeting IN PERSON at our 747 Madison Ave location for this course and will be faciliated by Albany teachers including Elissa Kane. We will be streaming in the talks from NYC but will be having discussions/dyads in person with one another. This is our first attempt at the hybrid model. If you prefer, you could take this course virtually. If you plan to take course virtually please register on the NYC website at https://ny.shambhala.org/program-details/?id=470303 If you plan on taking in Albany, please register as usual.
Fearlessness in Everyday Life is the fourth course in the Everyday Life series. Prerequisite: Joy in Everyday Life or permission of instructor.
Shambhala Training weekend programs Level I-V are recommended to be taken in parallel with the Everyday Life courses.
---
"Real fearlessness is the product of tenderness. It comes from letting the world tickle your heart, your raw and beautiful heart. You are willing to open up, without resistance or shyness, and face the world."

- Chögyam Trungpa Rinpoche
---
About Fearlessness in Everday Life
Fear is rampant in our world. On a societal level, we experience uncertainty about the future of our country, our planet, and our civilization. On a personal level, fear can manifest as anything from a nagging sense of self-doubt to a static background of anxiety.
No matter how fear presents itself, it is necessary to examine how we cope. Do we drown our anxieties in vices or distractions? Does a fear-based worry prevent us from feeling confident in who we are?
In this course, we'll open ourselves up to the possibility that we can control our relationship to fear through meditation. We'll explore the exhilarating sensation of "just being" with our fears as a first step towards developing a genuine, unshakeable self-confidence.
This course will present practical tools for acknowledging and understanding fear, and explore the Shambhala view that skillfully working with fear can actually serve as a stepping stone for personal transformation.
This five-part course offers instruction on the following topics:
Class 1: Fear and Fearlessness
Class 2: Contemplating Death and Impermanence
Class 3: Working with Fear Itself
Class 4: Letting Go
Class 5: Unconditional Confidence
Rather than hide from our own existence, we will look directly into the uncertainty of our lives and get our first taste of unconditional fearlessness.
About Shambhala Training:
The Shambhala Training path is a secular course of practice and study suitable for both beginning and experienced meditators, and open to people of any spiritual tradition. This comprehensive overview of mindfulness meditation and contemplative living practices presents the profound, simple and incredibly relevant view that when we foster a more awake and compassionate relationship with ourselves and with others, we can and are fostering a healthy transformation in society and our world altogether.
Fearlessness in Everyday Life is the fourth course in Shambhala Training. Prerequisite: Joy in Everyday Life
Testimonials:
"It's essential to know what I fear and to know how to be with my fear. This class provides readings, practice and discussion for how to do that."
"The material is fun and infuriating! And essential."
"Felt to me like a crystallization of the teachings I've gotten so far. Instructor did a great job of embodying the Garuda's messages of being okay with not knowing, risking outrageousness."
"I appreciated that, as a group in the class sessions, we sat for a while with the reality of death and had opportunities to talk about it. As usual, the dyads were amazingly powerful and instructive, too."

About the Teacher

Robert Chender is a long-time meditation teacher in the Shambhala Buddhist tradition, and is a student of the late Chogyam Trungpa Rinpoche. He also works with business and professional groups and individuals in applying mindfulness and emotional intelligence practices to workplace efficiency, corporate culture and morale, and is a trainer for the Search Inside Yourself Leadership Institute, the mindfulness program developed at Google. He also teaches at The Interdependence Project, as well as the Westchester Buddhist Center. Robert is counsel at a large New York firm, and is the founder of the New York City Bar Association Contemplative Lawyers Group. He is a graduate of Vassar College and the NYU School of Law.

Zoom information will be sent prior to the class. The Patron rate makes it possible to support our online programming at this time. Registration is limited so please register soon! Zoom information will be sent upon registration.

Please register in advance; last minute registrants run the risk of not receiving their Zoom link in time to attend.
Our Generosity Policy
In order to make our programs accessible to everyone, we have a "pay what you can afford" policy. If the program price is an obstacle for you, please decide what works for you and offer whatever you can.
For those who can offer more, we invite you to pay more to help cover the costs for others who are not able to pay the full price.