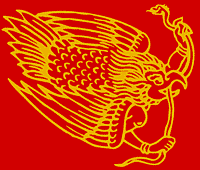 Welcome and Let Go: Working With Stress & Difficult Emotions
with Mr. Ryu Yoshida
Many stress reduction methods operate by helping us to get away from, temporarily distract ourselves from our difficulties. Or by reinterpreting reality so that what we first perceived as bad is later seen as good. But in the Buddhist view, stressful feelings are not things to be repressed or denied or distracted from. Rather, they are an integral part of who we are. By leaning into them, by allowing ourselves to deeply feel them in our minds and bodies, we find them to be a source of insight and freedom. We can find light and fresh air right within our stress.
If you are interested in this radical welcoming approach to working with your mind, please Zoom with us. We will do group exercises that deeply explore and release the emotions behind of our stress. We Zoom together on the first and third Tuesdays of each month.
A certain amount of courage is called for. It can be scary to dive into painful feelings. This work may trigger intense emotions and memories in some participants. If you feel that you might experience challenges in this area, please be sure to have ready access to any emotional support that might be needed.
---
---
If you have not attended this program before please register for it by the Sunday before the meeting. This will allow us to contact you and answer any questions you may have about the program. Also, we'll be able to give you the Zoom links you'll need in order to attend.
To make our programs accessible to everyone, we have a "pay what you can afford" policy. If the suggested fee is an obstacle, please decide what works for you and offer what you can. For those who can give more, we invite you to do so in order to cover the costs for those who pay less.