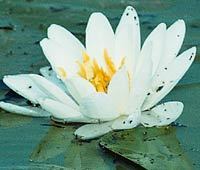 Appreciation & Relaxation 101 (CIEL)
with Elissa Kane & Damian Ubriaco
This session will be via Zoom. We will send Zoom link when you register.
Contentment can be hard to find. Much of the time we search for contentment in things, achievements or relationships. With meditation practice, we relax with ourselves and appreciate simple human experiences. We can learn to appreciate ourselves and simple human experiences, free from self-aggression. Difficult emotions and the challenges of life can be met with curiosity, steadiness, and humor. This course builds on the discovery of basic goodness and introduces the foundational teachings of Buddhism. Each class includes a guided meditation and/or contemplation, a short talk or teaching, and time for a discussion about how the material relates to daily life.
The Way of Shambhala is a practice and study path that presents the Shambhala Buddhist teachings and explores how we can apply them in everyday life. "Contentment in Everyday Life" introduces the foundational Shambhala and Buddhist teachings, and provide an opportunity to explore these teachings in depth in a meditative environment.
This course is open to all.
Our Generosity Policy
In order to make our programs accessible to everyone, we have a "My Price" policy. If the program price is an obstacle for you, please decide what works for you and offer what feels appropriate to your present financial situation. Never let the listed cost of a program prevent you from joining us. We are confident you will pay it forward when your situation changes.
For those who can offer more, we invite you to pay more to help cover the costs for others who are not able to pay the full price.
Enriching
This price supports those who cannot attend at the Sustaining price
Sustaining
This is the basic fee required by each participant to sustain the costs of the program.
MyPrice is an option if none of the above options are appropriate for your situation. Please consider the value of the program and practice generosity at the level appropriate for you.