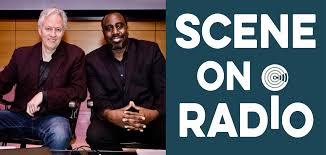 Conversations about Race -
The Shambhala Meditation Community wants to have these vital Conversations about Race and we invite you join us. Our Director, Damian Ubriaco, who as a High School English teacher has been facilitating groups of students and faculty through this podcast series, will help us have our conversations and help us explore how our practice of meditation might be helpful. It is best if you can join us for all 8 sessions. Each episode builds upon the previous one.
The killing of George Floyd has spurred many of us to take a deeper look at the impact of race on our country, our citizens, and particularly people of color. This course is a step in that direction. Often when we think and talk about race in America it is about the experience of minorities in our nation. But events of the past few years have turned a challenging spotlight on White people, and Whiteness, in the United States. This course will be an exploration of what exactly it means to be white in America and how it impacts all of our experiences. We will primarily be using the podcast series called Seeing White as the ground for our conversations. Each week we will listen to one episode together and one episode on our own. We will take notes about what stood out to us. Then each Thursday we will join to discuss. We will also have a running blog to continue the conversation each week if needed. I will not be "leading" this course. I am not an expert in any way, shape, or form. I will be on the journey with you as we explore the history of race in America and how it impacts us today. I hope you join along. If your schedule doesn't allow, please listen to podcast on your own. https://www.sceneonradio.org/seeing-white/
Note: The first week may run a little over 90 minutes.
Our Generosity Policy
In order to make our programs accessible to everyone, we have a "pay what you can afford" policy. If the program price is an obstacle for you, please decide what works for you and offer whatever you can.
For those who can offer more, we invite you to pay more to help cover the costs for others who are not able to pay the full price.