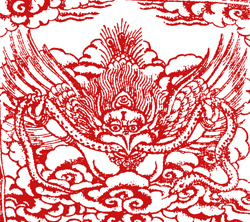 Fearlessness in Everyday Life
with Ellen Rook
Learning to work with our anxiety, we are not blocked by fear. Through an exploration of the Buddhist teachings on mind and the nature of reality, we learn to see clearly. We dare to face life and death as they are. The meditator, open to uncertainty, goes beyond the emotions of hope and fear to experience equanimity. The course will use theh text Smile at Fear by Chogyam Trungpa.
Prerequisite: Joy in Everyday Life.
Our Generosity Policy
In order to make our programs accessible to everyone, we have a "pay what you can afford" policy. If the program price is an obstacle for you, please decide what works for you and offer whatever you can.
For those who can offer more, we invite you to pay more to help cover the costs for others who are not able to pay the full price.
Note: Registration is closed.