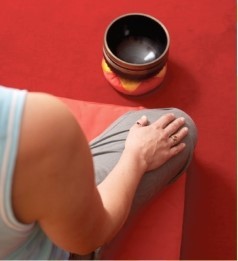 Learn to Meditate - Weekend Edition
with Mr. Ryu Yoshida
If you're looking to reduce your stress level, find just a little bit of peace, settle the confusion in your life or connect with your spiritual side … try meditation. Taught by our qualified instructors, this meditation class is for both beginners and experienced folks who would like to deepen their understanding and practice of the technique.
Please register no later than Thurs, Jan 9. If enrollment is very low, the course may be cancelled. In that event, you will be notified by email on Saturday, the 11th.

$10 donation suggested. In order to make our programs accessible to everyone, we have a "pay what works for you" policy. If the program price is an obstacle for you, please decide what works and offer whatever you can.